Foundation slab insulation - without a cellar
How it works?
Application of A-GLASS foam glass in the floating slab system (i.e. without slab footing) offers several advantages:
elimination of thermal bridges (decreasing the thermal loss by 15%)
application on a homogenous bedrock (improving stability and statics of the bedrock)
prevention of ground moisture penetration (due to the enclosed structure of foam glass)
application suitable for all construction types (lightweight/heavyweight masonry, wooden/steel constructions)    
Read a few comments from a building site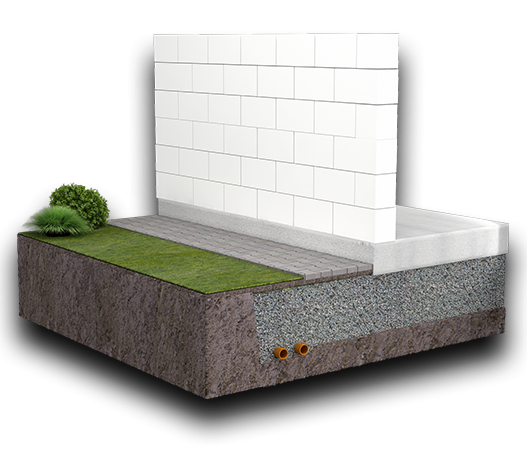 The illustrative pictures only show the principle of application. For more specific information please contact us here.