Foundation slab insulation – with a cellar
How it works?
elimination of thermal bridges
application on a homogenous bedrock (improving stability and statics of the bedrock)
prevention of ground moisture penetration (due to the enclosed inner structure of foam glass)
drainage features of foam glass ensure no moisture penetration into the building
application suitable for all construction types with basement levels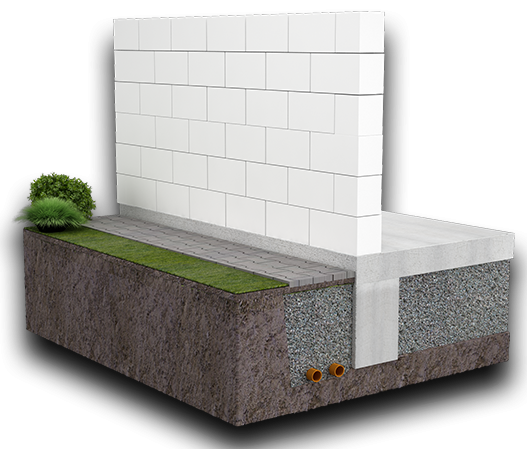 The illustrative pictures only show the principle of application. For more specific information please contact us here.